Uncle Gobb and the Dread Shed (Uncle Gobb 1)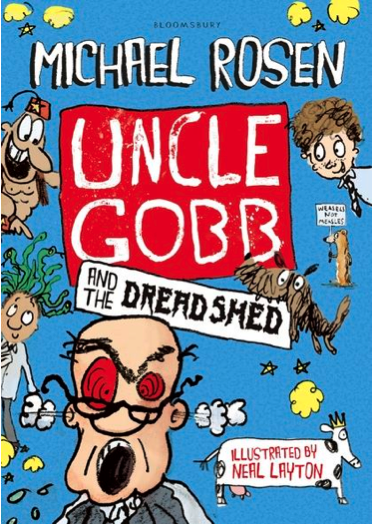 Malcolm is in all ways an ordinary ten-year-old. This is a perfectly ordinary story featuring one perfectly ordinary ten year old, his very bossy uncle, some baked beans, a school which tries to make interesting things BORING, the famed Italian city of Ponky, and a genie who appears when you rub your nose. It also includes lots of very useful facts, many of which are untrue.
Michael Rosen's Latest Book -(Comedy with great illustrations)
Michael Rosen tells the hilarious story of Malcolm, his mother Tess and the intensely irritating Uncle Gobb. Fed up with his bossy Uncle, Malcolm and his friend Crackersnacker plot to get rid of Uncle Gobb. If you like Michael Rosen's wacky, fun style and enjoy great illustrations, this book is for you!