KS2 WORKSHOP
LAUNCH YOUR STORY
Creating Character, Setting, Plot and First Lines of your story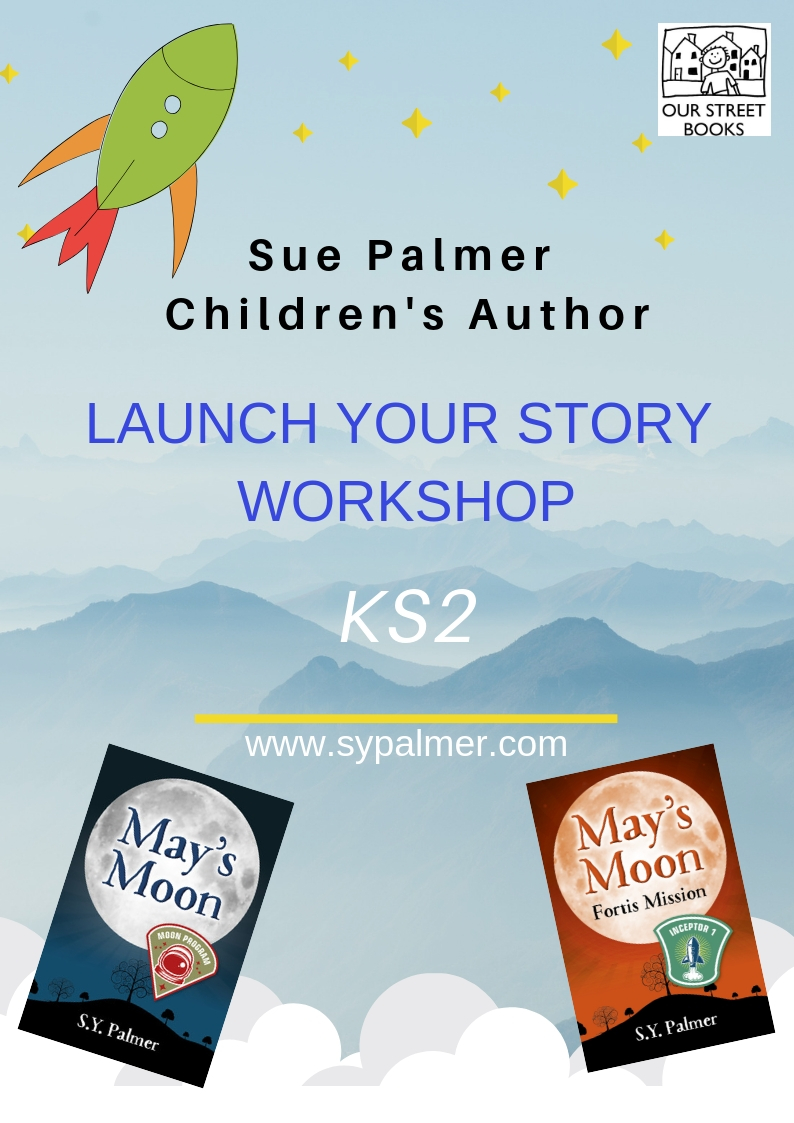 Learning Objectives
To be able to differentiate between character and characteristics.
To create profiles for story characters and understand what excites a reader.
To produce a setting plan for a story.
To understand how a plot plan signposts a story.
Create a plot plan.
To discuss different types of story beginning.
To produce a story beginning based on today's character, setting and plot plan.
Content
Introduction to Sue Palmer, May's Moon and today's workshop objectives.
Character and characteristics - class discussion.
Re-reading of Chapter 1 of May's Moon.
Group notes on Michael May's character.
Introduction to character form.
Interactive group exercise to create characters.
Class discussion on what makes a good setting.
Group exercise to create story settings.
Introduction to a W-graph - plotting my story.
How do I begin my story? What sort of beginning do I like?
Write your own first lines.
Learning Outcomes
I know how to create a character, setting and a plot for my story and how to write an exciting start.