KS2 WORKSHOP
COULD YOU BE AN ASTRONAUT?
Do you have the physical skills, knowledge and aptitude to get a place on the 'Children's Moon Programme' with Michael May?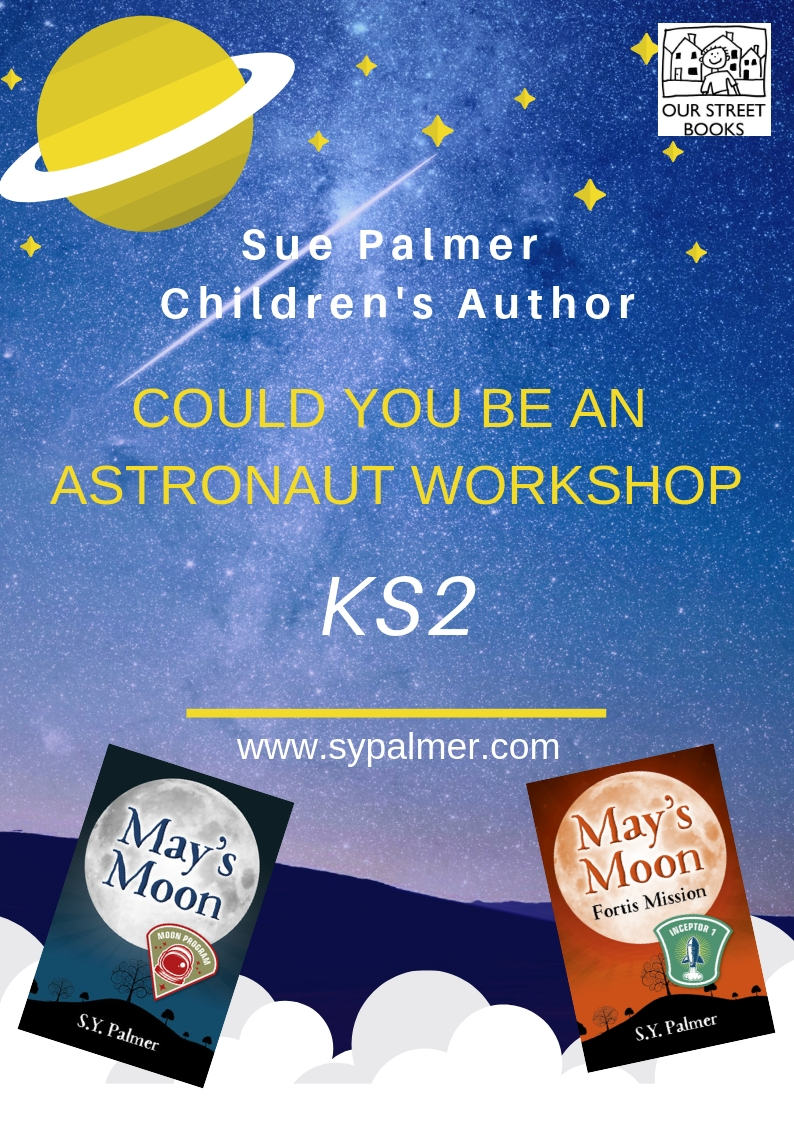 Learning Objectives
To identify the key elements to being an astronaut.
To understand the importance of physical fitness.
To use persuasive text to put forward an argument.
To be able to describe the importance of space research in relation to life on earth.
Content
Introduction to Sue Palmer and May's Moon.
Today's workshop objectives.
What's happening in Space Right Now (Video).
Tim Peake's Principia Mission.
Group discussion on what you need to be an astronaut.
Train like an astronaut.
Complete Dexterity and Hand-Eye Coordination exercises.
Group results and discussion.
Discussion and exercise on persuasive text (full day).
Quiz - let's test your knowledge and listening (full day).
Learning Outcomes
I know the key skills, knowledge and aptitude required to become an astronaut.
I know what is happening in space right now.