I love the sights, smells and sounds of spring, in particular the first flowers.
They remind me of the words of a new story as it finally makes its way onto paper.
During the winter months, the words have rested, been nurtured and had time to develop. Suddenly they are ready to make their way into the light. To begin with they are tentative but, with a little care, they start to develop and then flourish.
This spring I have enjoyed two great stories which have meant different things to me.
A Library of Lemons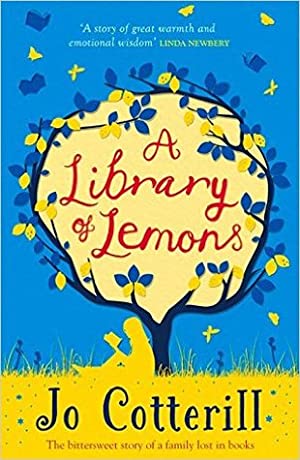 Published: 5/5/2016
Goodreads Rating: 4.38
A poignant story about dealing with grief through the magic of reading and friendship. Calypso's mum died a few years ago and her emotionally incompetent Dad can't, or won't, talk about Mum at all. Instead he throws himself into writing his book A History of the Lemon. Meanwhile the house is dusty, there's never any food in the fridge, and Calypso retreats into her own world of books and fiction. When a new girl, Mae,…
(Family Story)
Her book tells the story of Calypso, whose mum died a while ago and whose father can't cope. He absorbs himself in writing about the 'History of the Lemon' and won't talk about their loss. Calypso is left alone to fend for herself and it is only when she opens herself up to friendship with new girl, Mae, that she can move on. It's a lovely tale of friendship and relationships and coping with change.
Girl in the Blue Coat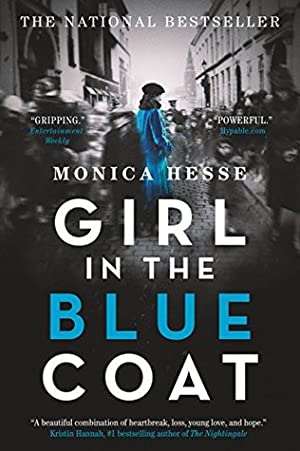 Published: 4/5/2016
Goodreads Rating: 4.04
Amsterdam, 1943. Hanneke spends her days procuring and delivering sought-after black market goods to paying customers, her nights hiding the true nature of her work from her concerned parents, and every waking moment mourning her boyfriend, who was killed on the Dutch front lines when the Germans invaded. She likes to think of her illegal work as a small act of rebellion. On a routine delivery, a client asks Hanneke for help. Expecting to hear…
(Historical – World War 2)
Monica Hesse's story of survival in Holland during the Second World War had me on the edge of my seat. Secretly working on the black market, Hanneke is used to finding almost anything for her paying customers, but as the Nazis begin gathering up more Jews to send to camps, she is given her biggest challenge yet – to find a missing Jewish girl – The Girl in the Blue Coat. But that's not Hanneke's only challenge. She's also dealing with the loss of her boyfriend, who was killed in the war and the fact that she can't afford to be found out as she is the only earner in her family. It's a story about danger, risk, love and grief.