Space Stories – Virtual Book Signing and Giveaway May 2021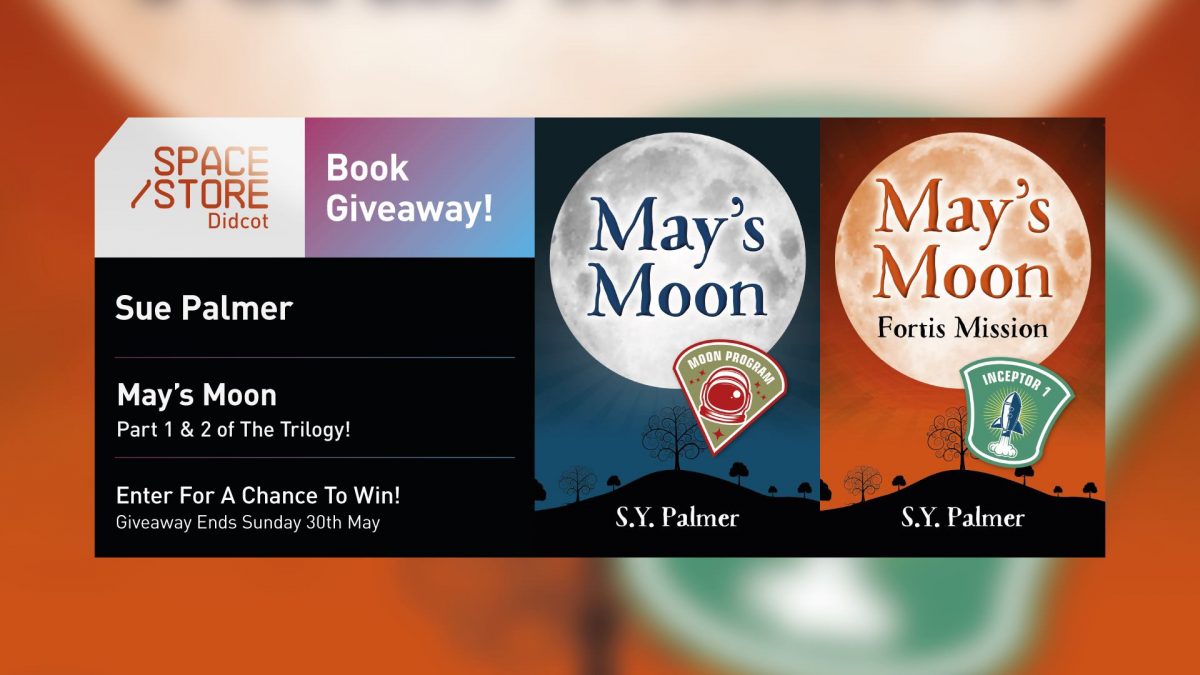 For the month of May, I'll be signing every copy of May's Moon purchased from the Space Store, Didcot.
If you haven't yet got yours, you can order online or visit the store and collect your personalised copy.
Follow Michael May in his quest to become the first child astronaut as he competes against nine other children from across the world.
Find out about real astronaut training, how astronauts prepare themselves for life in microgravity and what some children are prepared to do in order to win. If you love space, have big dreams or can't resist the thrill of an adventure, read the first chapters of my May's Moon stories here.
May's Moon – Book 1
Beating thousands of others, the geeky boy they call 'Micky Moon' at home, is one of ten children from around the world accepted onto the 'Children's Moon Program' in Florida. If he can survive the g-force of a space-shuttle launch, overcome his secret fear of water and pass the other battery of tests, he could win a place on the next mission to the moon!
May's Moon – Fortis Mission, Book 2
Fifteen-year-old Michael May makes history as the first child in space and part of a crew to the far side of the moon. However, from the moment he docks at the International Space Station, things change… Theft, sabotage, and a shocking discovery threaten Michael May's mission to the moon and force him to act. If he cant find the answers, the mission will fail. May's Moon: Fortis Mission is the second instalment in the May's Moon trilogy.