Top Summer Reads for Children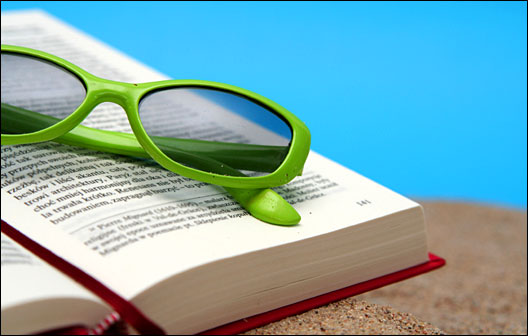 Great books for 8-12 year olds
If you're anything like me, you like to buy or download books just for your holiday. There they sit, tempting you to just read the first few lines. If you succumb, they are somehow spoilt and you then have an overwhelming desire to get something brand new to replace it…well that's me anyway.
With children, it can be just as perilous a decision – get the right book and they'll be absorbed, captivated and put away all non-reading related electronic devices. Get it wrong and the book goes back in the travel bag and is there two weeks later as you unpack.
Below are some of the children's books which have captured my imagination and which should remain firmly outside travel bags, coming home dog-eared and covered in sun cream!
Wolf Brother (Chronicles of Ancient Darkness, #1)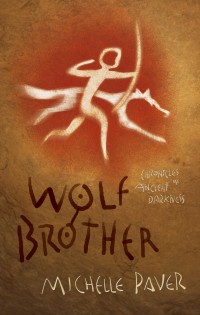 Six thousand years ago. Evil stalks the land. Only twelve-year-old Torak and his wolf-cub companion can defeat it. Their journey together takes them through deep forests, across giant glaciers, and into dangers they never imagined. In this page-turning, original, and spectacularly told adventure story, Torak and Wolf are joined by an incredible cast of characters as they battle to save their world, in this first book in the Chronicles of Ancient Darkness.
(Adventure – first of the The Chronicles of Ancient Darkness series)
12 year old Torak and his adopted wolf-cub live 6,000 years ago in a world of clans and magic. They set off on a perilous journey to save their group and the world. If you like wolves, fantasy, magic and learning about the ancient world, you'll love this story. There is lots of information and research and interesting detail.
---
This book is set thousands of years ago which makes it interesting to start with. 12 year old Torak has a wolf cub as a friend and they set out to defeat the evil forces which are threatening to take over their world. It is a brilliant adventure story with lots of twists and turns. If you like a series it's part of the Ancient Chronicles of Darkness. I am now on the last book and don't really want it to end.
By PJ aged 11

Uncle Gobb and the Dread Shed (Uncle Gobb 1)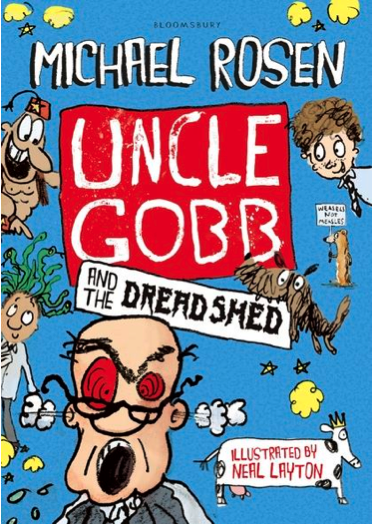 Malcolm is in all ways an ordinary ten-year-old. This is a perfectly ordinary story featuring one perfectly ordinary ten year old, his very bossy uncle, some baked beans, a school which tries to make interesting things BORING, the famed Italian city of Ponky, and a genie who appears when you rub your nose. It also includes lots of very useful facts, many of which are untrue.
Michael Rosen's Latest Book -(Comedy with great illustrations)
Michael Rosen tells the hilarious story of Malcolm, his mother Tess and the intensely irritating Uncle Gobb. Fed up with his bossy Uncle, Malcolm and his friend Crackersnacker plot to get rid of Uncle Gobb. If you like Michael Rosen's wacky, fun style and enjoy great illustrations, this book is for you!
The Last Wild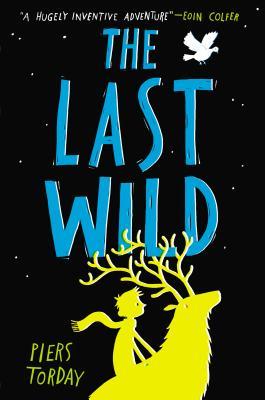 In a world where animals no longer exist, twelve-year-old Kester Jaynes sometimes feels like he hardly exists either. Locked away in a home for troubled children, he's told there's something wrong with him. So when he meets a flock of talking pigeons and a bossy cockroach, Kester thinks he's finally gone crazy. But the animals have something to say. And they need him. The pigeons fly Kester to a wild place where the last creatures…
In a bleak world, where we believe no animals exist, we meet Kester, a 12-year-old boy who lives in a home for disturbed children. There are no natural food sources and a large corporation runs everything. Kester doesn't really know why he's been here for the past six years, but when a flock of pigeons and a cockroach start talking to him, he is convinced that he's gone mad. With their help Kester escapes and is taken to the last surviving group of animals in the land. He must decide to help find a cure to the disease, which has wiped out most of the animal kingdom or use the animals to find his way home.
This is an unusual, emotional, action-packed human tale, which will make children ask questions of themselves. It is the first part of a trilogy. The Dark Wild and The Wild Beyond complete the trilogy.
The Box and the Dragonfly (The Keepers #1)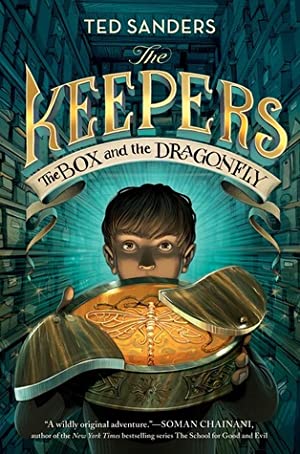 Artifacts. Miseries. Mysteries . . . From the moment Horace F. Andrews sees the sign from the bus—a sign with his own name on it—everything changes. The sighting leads him underground, to the House of Answers, a hidden warehouse full of mysterious objects. But there he finds only questions. What is this curious place? Who are the strange, secretive people who entrust him with a rare and immensely powerful gift? And what is he to…
When Horace Andrews is sitting on the bus and sees his name on a sign, he decides to investigate. His curiosity leads him to discover an underground cellar of secrets, called the House of Answers – except Horace unearths more questions than answers! He meets Chloe and her dragonfly and they are soon catapulted into a world of magic that has some scientific basis. Despite its 544 pages, this book is hard to put down with real and familiar characters. Enjoyable for both children and adults.
The Dreamsnatcher (Dreamsnatcher #1)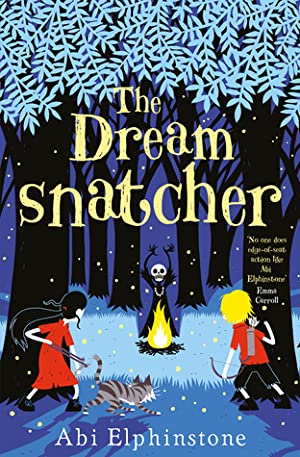 Twelve-year-old Molly Pecksniff wakes one night in the middle of the forest, lured there by a recurring nightmare - the one with the drums and the rattles and the masks. The Dreamsnatcher is waiting. He has already taken her dreams and now he wants her life. Because Moll is more important than she knows… The Oracle Bones foretold that she and Gryff, a wildcat that has always been by her side, are the only ones…
(Action/Adventure/Folk)
This is the story of 12-year-old Moll, who lives in The Ancientwood with her adopted family. Moll isn't sure of her past, but knows that someone or something is trying to control her dreams. In her gypsy camp home, she discovers that the drums, rattles and masks in her dreams, now exist in her daytime life. She doesn't know that she is the only one who can beat the Dreamsnatcher as she and her wildcat companion, Gryff, are pulled into a face-paced, hair-raising adventure. Children will fall in love with the wild, but caring Moll and be right along side her and her friends Siddy and Alfie as they search for the truth. The next in the trilogy is The Shadowkeeper.
The Spy who Loved School Dinners (Baby Aliens, #2)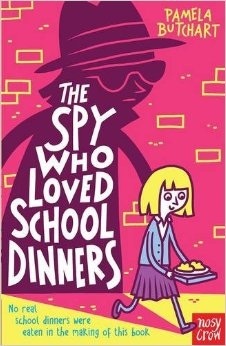 Izzy is really pleased to have been put in charge of the new girl at school. Matilde is French, and Izzy and her friends can't wait to show her their den and its moth, and to help her avoid school dinners (also known as poison). But Matilde LOVES school dinners and even has seconds! And that's when they know. Matilde is a spy and she has come to find out their secrets. They must stop…
(Comedy/Diary)
Winner of the Blue Peter Best Book award 2015, this is a diary-style, funny story with secret plans and crazy stunts. Izzy is delighted that she has been chosen to look after new French girl, Matilde. Izzy and her friends can't wait to show her their secret den and give her their advice on how to avoid the 'poison' that is school dinners. However, when they discover that Matilde actually likes school dinners, they decide that she must be some sort of spy who is after all of their secrets. This is a fun, easy read for the lower end of the age range.
The Silly Book of Side-Splitting Stuff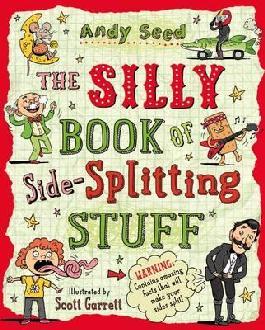 A funny book full of silly facts, jokes, names, names and stories, plus the silliest things to do ever! With interactive content, it will keep kids entertained for hours.
(Factual)
Winner of the Blue Peter Best Book with Facts award 2015, this is a perfect book to take on holiday with masses of laugh-out-loud silly facts, jokes, lists and true stories. For those who are not so keen on fiction, this book gives great information on silly animals, people, inventions, names, words and even suggests silly stuff to do! Andy Seed also gives some examples of silly pranks, sports disasters and awful predictions. A great book to pull out on a long car journey.
I always have a list of 'books to read' and will post reviews on these when I've had chance to read them (my holiday bag is full!). You may want to have a look at them and if you've any comments, drop me a line.
The Sword of Kuromori by Jason Rohan (Action)

Tinder by Sally Gardner (Mystical World)

The Winter Horses by Philip Kerr (World War II/ Horses)

Boy in the Tower by Polly Ho-Yen (Family Drama/ Sci-Fi Dystopia)

The Butterfly Club by Jacqueline Wilson (Friendship/ Confidence)

Wonder by R.J Palacio (Being Different)

Fish in a Tree by Lynda Mullaly Hunt (Living with Dyslexia)

The Island of Dr. Libris by Chris Grabenstein (Books coming to life)