Space, Schools and Surrey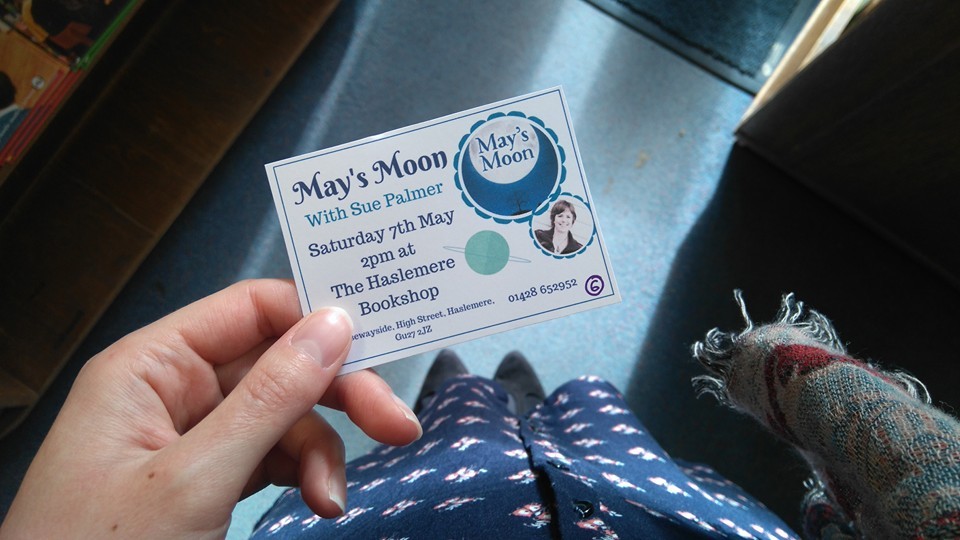 The past couple of months have been filled with fun events including a space afternoon at the amazing and award-winning Haslemere Bookshop in Surrey and workshops at The Abbey Junior School and Pangbourne College.
I am always amazed by children's constant enthusiasm and their thirst to get involved!
If you or your school are interested in booking a workshop, please see my page 'Working with Schools' for details.
To give you a flavour of what you can expect, here are some comments from The Abbey Junior School :
15/04/2016
The UII girls were fortunate to spend the day with local author Sue Palmer who published her debut children's book 'May's Moon' 4 days before Tim Peake's launch as the first British astronaut to go to the International Space Station. The girls had enjoyed reading the first chapter of the book during the Easter holidays which details Michael May's first test in a neutral buoyancy pool with ten other children who have been accepted onto the 'Children's Moon Program' in Florida to win a place on the next mission to the moon. Sue showed the girls her Moon globe and 'Jim' her model astronaut (which took 8 hours to build) in his 'Extravehicular Mobility Unit' (EMU) or space suit. The girls learnt about the order in which an astronaut gets dressed into their EMU including the essential 'nappy' for when they are outside of the Space Station.
Sue talked about the breakthroughs in Science that have been achieved by the astronauts experiments including growing rocket seeds from the International Space Station – the girls will be planting our own 'space seeds' soon. The girls very excitedly took a test of their own whereby they had to work in teams to put together a jigsaw using thick gloves. Several girls purchased books and had them personally signed by Sue.
Sue's talk was incredibly informative and inspiring and hopefully will encourage the girls to continue to read 'May's Moon' and to go on to study Science or Engineering… maybe one day we will see an UII Abbey girl as next British astronaut to go into space!